Kentaro, your basic salaryman, co-habits an apartment with his old study mate Haruo. He's engaged to his boss's daughter, the selfish Reiko. While waiting on Reiko to meet up up with him he comes across the quirky Momoko, an aspiring actress who sees herself as the future Japanese Marilyn Monroe.
Kentaro accidentally gets her fired from her side-job and Momoko knows a pefect way for him to make it up to her: she decides to move in with him and provide for all his and her needs.
Things get more complicated when Momoko gets a job with Kentaro's company.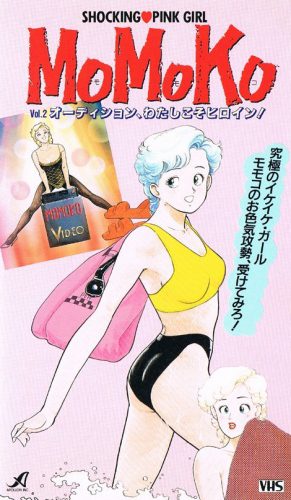 =======================================
Japanese : MoMoKo
Aired : Aug 5, 1990 to Sep 13, 1990
Studios : Unknown
Duration : 40 min.
Subs : English
=======================================