Yuuta Yamauchi is an average high school student preparing for exams through his summer vacation. His older cousin Kei Higashide, who takes pity on him as her "little brother," devotes her time and patience to tutor this relative in need.
One day, Yuuta manages to take a photo of his classmate and crush, Youko Kaji, as a gust of wind lifts her skirt. When Kei finds out about it, she laughs at Yuuta's juvenile infatuation and starts teasing him about his sexual preferences. From words to deeds, she offers him her own grown-up body—and Yuuta quickly takes advantage of the opportunity.
As summer passes on and the relatives start enjoying more time together, their initially bland tutoring sessions soon turn into a passionate and fiery relationship.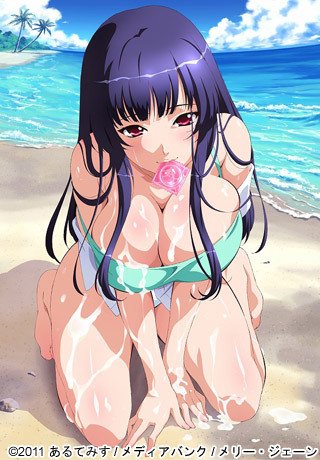 =======================================
Japanese : 姉SUMMER!
Aired : Dec 30, 2011 to Apr 6, 2012
Studios : Mary Jane
Duration : 14 min.
Subs : English
=======================================