Yuu Arahama has a girlfriend named Misako Shimizu. She has a great body and loves him greatly. One night, after having sexual intercourse, Misako proposes to Yuu. However, he rejects her proposal, revealing that Misako isn't his only partner. He has four other partners: Ryouko Yanagi, Kotori Hoshino, Makiko Endou, and Aina Kamishima.
Misako makes Yuu call all four of them at once, only to find out that each girl is not aware that Yuu has sexual relationships with the others. Another problem arises when the girls decide to compete with each other so as to determine whom Yuu is going to choose as his wife. However, Yuu is reluctant to marry anyone, fearful of the possibility that he will lose his freedom when he gets married.
Now, Yuu has to go through various situations which forces him to go through sexual activities with the girls to sate their lustful desires and settle their feud.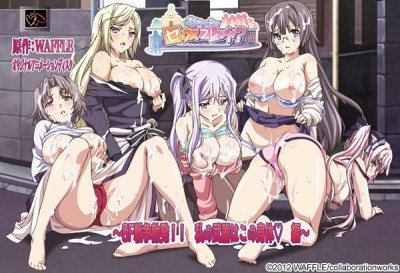 =======================================
Japanese : 都合のよいセックスフレンド?
Aired : Nov 30, 2012 to Jan 30, 2015
Studios : Collaboration Works
Duration : 29 min.
Subs : English
=======================================